Crissel New York Hair Salon is located in Greenwood Heights' hot and happening Industry City area. We are looking to be a pioneer as the first salon in the area to offer fresh and on-trend color and cuts. Crissel is DevaCurl certified!
We realize that your hair is your signature and that you must feel great about it everyday. The success of our business has been, and will always be, based on paying attention to the details. We provide professional hair services at very affordable price. We believe in ensuring quality, professionalism and excellent customer service. Caring about the needs of our clients is what has and what will continue to be our main focus. A professional evaluation of your hair by one of our hair stylists and expert will determine your personalized hair needs.
Whether it is customized hair color, deep moisturizing treatments, or an updated hair cut, our experienced and friendly staff deliver results.
We offer hair services to people with any hair type and style – restless or great, straight or wavy, short or long, we will sustain your hair and the nature of your trim will last your bustling way of life. We provide various services such as party and bridal hair styling, men's cutting and styling, children's cutting, classic and fashion cutting and re-styling, technical coloring along with beauty services like microblading and waxing.
Come experience a family atmosphere where you come as guests and leave as friends. Come let us pamper you and provide you with quality services.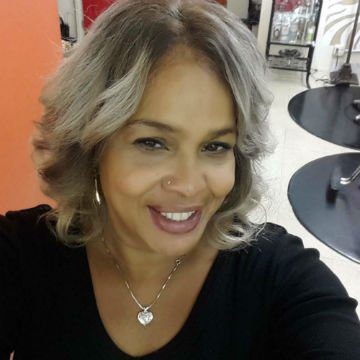 We drive an exceedingly experienced group of hairstylist, colorists and excellence specialists that are highly trained with diversity in all aspects of Hair and Skin. We keep up on the latest trends in our industry by continuously attending hair shows and education classes throughout the year. Come let us pamper you and provide you with quality services.
Owner and Master Hairstylist